BIO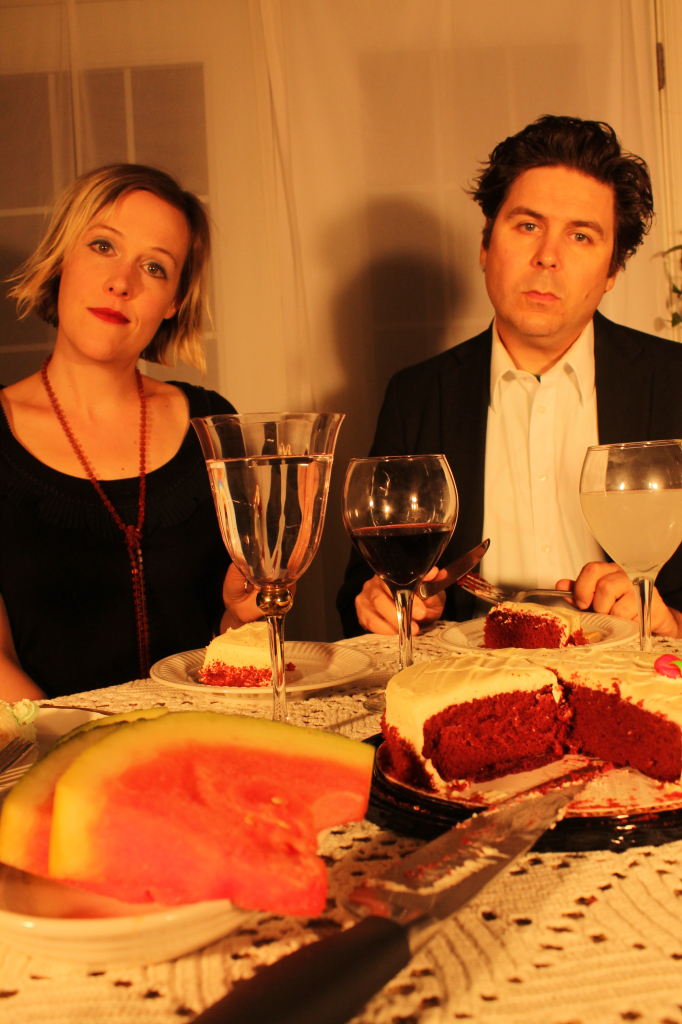 Schwervon!
Website
:
schwervon.com
Bandcamp
:
schwervon.bandcamp.com
Facebook
:
Schwervon! Facebook
Schwervon! is a two piece American Art-Rock band born on the Lower East Side of New York City. Nan Turner (Nan & The One Night Stands) plays drums. Matthew Roth (Major Matt Mason USA) plays guitar. They both sing. Their band name is taken from the warped abbreviation of an urban slang, meaning: "to do something well in one's own way or in a unique manner, usually involving members of the opposite sex."
The power of Schwervon! comes from the melding of two unique voices hearkening to a golden age of Punk, Indie, and New Wave music. The result is a band that seems greater than the sum of it's two parts. As David Gedge of The Wedding Present so eloquently put it: "I'm not sure how just two people manage to make such a big sound!" Schwervon! live shows offer a special sense of spontaneity and occasional humor. Between songs, Matt has been known to recite original poetry while Nan performs spontaneous interpretive dance. These "Intermissions" as they have come to be called offer a singular view into their daily lives as DIY Road Dogs and long standing musical partners. In 2012, a number of factors prompted Schwervon! to move from NYC to Shawnee, Kansas where they presently reside and make music in their basement.
Schwervon's latest release, Broken Teeth on Haymaker Records, is a mini album of fiery acoustic track recorded in their home. Their last full length album is entitled Courage and was recorded in Memphis, Tennessee with Doug Easley (Cat Power, Pavement, Breeders). Guest artists include Frances McKee (The Vaselines, Sunny Moon) and Dave Shouse (Grifters, Those Bastard Souls, Mancontrol). Schwervon! have toured the world and performed with Belle and Sebastian, The Vaselines, The Wedding Present, Vampire Weekend, Kimya Dawson, The Thermals, R. Ring (Kelley Deal & Mike Montgomery), Speedy Ortiz, Jeffrey Lewis, Wussy, The Thalia Zedek Band and other luminaries.
RELEASES
AUDIO
NEWS
SHOWS
Schwervon! – Concert Dates
No upcoming concerts or festivals.