Haymaker Records will help celebrate the 10-year anniversary of the doom blues group Freight Train Rabbit Killer with a series of concerts and the release of a new full-length album.
Freight Train Rabbit Killer is a duo made up of Kris Bruders (Freight Train) and Mark Smeltzer (Rabbit Killer). Described as a heavy doom blues American Roots opera, they have been performing for a period of ten years since the group formed around Halloween 2013 in Kansas City, Missouri. Since then, they have been able to play shows and festivals in more than twenty U.S. states, two tours of Europe, a residency with the Kansas City Art Institute, two fashion shows featuring their own hand-created clothing designs, the release of a comic book, and the completion of three full-length albums and four 7-Inch singles.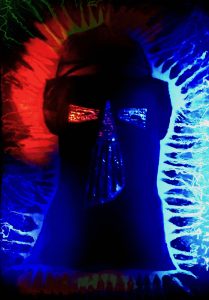 In celebration of the groups 10-year anniversary, Freight Train Rabbit Killer will be performing a set of three concerts over seven days in Kansas City. The first performance will be at Boulevard Brewing Beer Hall (2534 Madison Ave. KCMO) on Tuesday October 24 from 6-8PM. This is a free event and will feature a 10-year art retrospective with artist Hector Casanova and student works from the Kansas City Art Institute. The appearance by the duo will include an interview and performance broadcasted live over the KTBG 90.9FM airwaves. The second event happens at Stockyards Brewing Co. (1600 Genessee St. #100 KCMO) on Saturday October 28 from 7-10PM. The free event will feature a multimedia performance with video projections and props. The final event will be Halloween night Tuesday October 31 from 7-11PM at The Ship (1221 Union Ave. KCMO). The $10 cover will include a special Halloween blacklight performance featuring Freight Train Rabbit Killer, The Peculiar Pretzelmen, and The Black Mariah Theater and a blacklight costume contest with prizes for the top three costumes.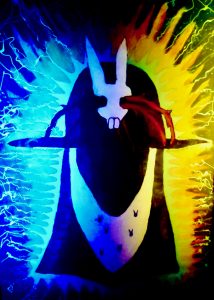 The new album The Ten Year will be pressed to vinyl and released on digital media platforms in early 2024 through Kansas City's Haymaker Records. The LP contains one side of four new songs and a second side of the 22-minute drone / ambient piece "A Forest of Whispers". The songs "Commons Thorns" and "Mule to Plow", will see an advance digital release on all digital media platforms on October 20 in celebration of the 10-year anniversary of the band. Pre-orders for the new album will be available at all three shows. Check back with Haymaker Records website for future information about pre-ordering the new album.
---