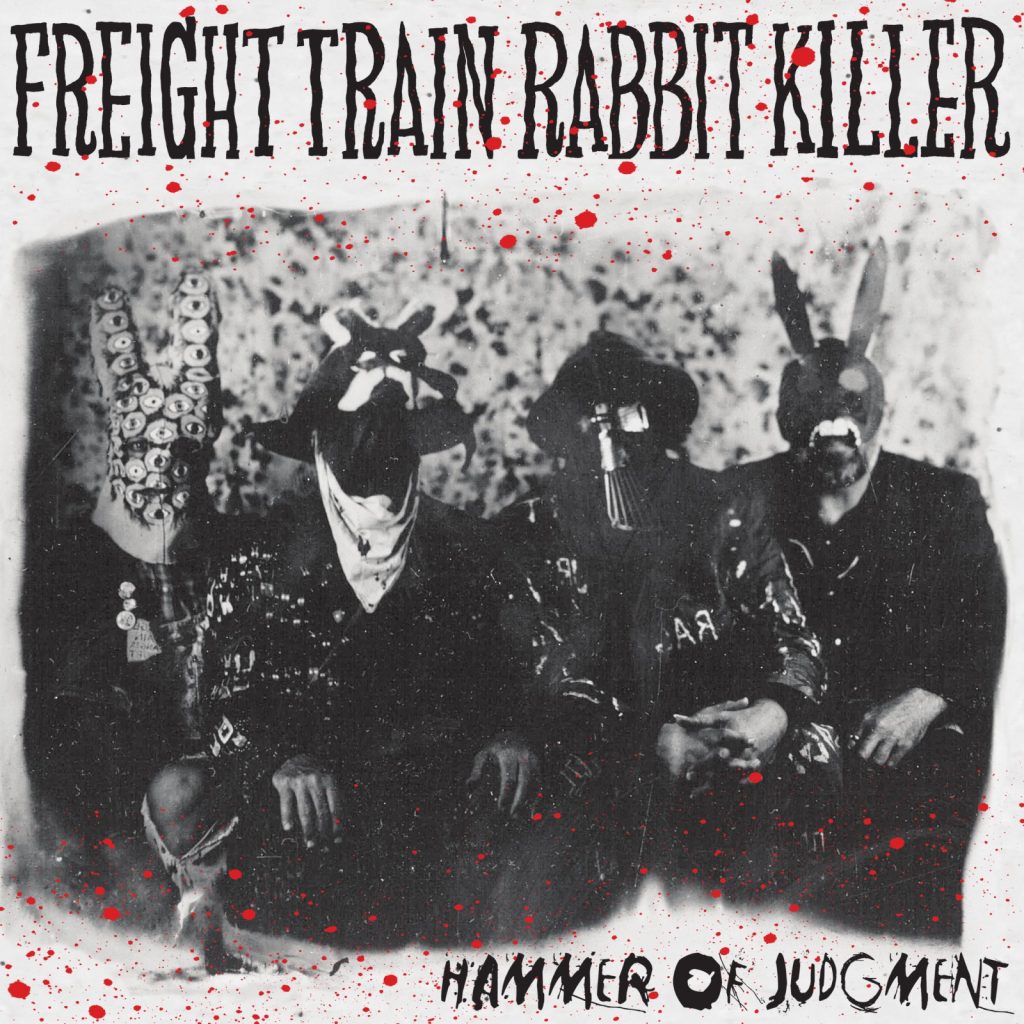 Haymaker Records is pleased to announce that the new Freight Train Rabbit Killer album "Hammer of Judgment" is finally pressed and just about ready for its 2022 release. The album was recorded during the Hammer of Judgment Recording Sessions back in April 2019. Yes, it took 3 years for this album to be released. There were hurdles along the way, from pressing plant delays to global pandemics – but here we are and it's totally worth the wait. The Hammer of Judgment recording session was a one-of-a-kind pseudo-live studio album, utilizing an interactive crowd of dedicated fans experiencing the recording process first-hand with all of the bells and whistles of a professional recording studio (isolated tracking, overdubs, post-production mixing, etc.). Thanks to GFM Modern Recording in Blue Springs, Missouri for the studio access and engineering work and Andrew Crowley of Organica Recording for the engineering, mixing, and mastering. The album will be released on black vinyl as well as a limited run of 200 copies on blue vinyl.
For those that pre-ordered the album during the recording session itself, we will be assembling those packages very soon and arranging for delivery – please await our email. In the meantime, you can listen to the brand new single "Pharmaceuticals", available on bandcamp.
For those fans that are in Kansas City during late April, we will be hosting a very special release show on Saturday, April 30 at a private event space called The Fifth Floor (1106 Santa Fe Street, Kansas City, Missouri 64101). Advanced tickets can be purchased through the Eventbrite event. Advance copies of the album will be available for purchase at that time and the fantastic groups Drop a Grand and Teri Quinn will also be playing that night.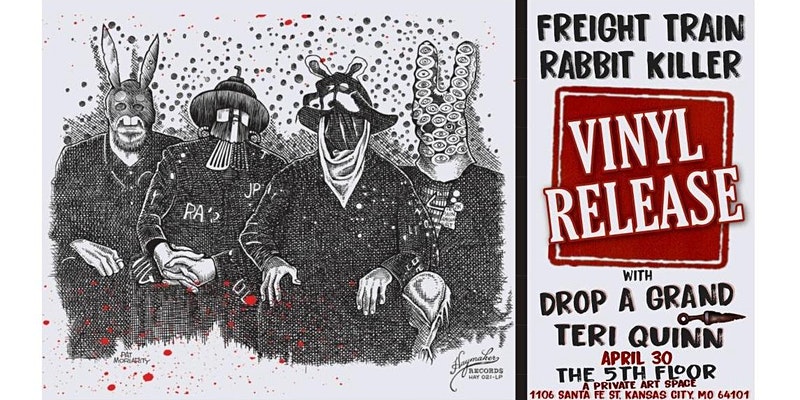 For everyone else, please stay tuned! We have a later date for a national release and hope to have pre-order information available on this website before long. The band hopes to tour for this album with full four-person band and has a comprehensive concert promotion package in tow. Anybody interested in booking a performance, please contact the band through https://freighttrainrabbitkiller.com
Addendum 05/17/22: The album is available for pre-order from this link…